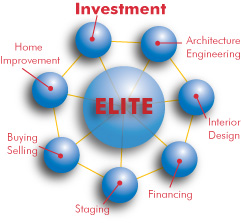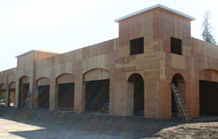 Maximize your investment with Elite!
Consider a few of the many ways in which we stand apart from other traditional real estate services:
Our in-house experts, including architects, interior designers, builders, engineers, and experienced construction professionals, assist from the beginning of your job until it is completed.
Through studies, profit forecasts, and all stages of site planning, design, and construction, we'll use our experience to maximize your investment return.
Best of all, our financing expertise will help you minimize your cash investment so your assets aren't tied up in one investment! We've helped clients with everything from small residential home improvements to new construction projects to multi-million dollar commercial developments – and we can help you!